Dr. Carmina Angeles, MD, PhD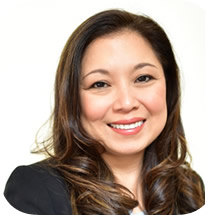 Carmina Angeles, M.D., Ph.D. was educated at the University of California Berkeley where she received a Bachelors Degree in Molecular Cell Biology with High Honors. She then attended medical school in Nashville, Tennessee at Meharry Medical College where she completed a Medical Scientist Training Program. She received her dual doctorate degrees in Medicine with Highest Honors and Philosophy with High Honors. She went on to complete a surgical internship and residency in Neurological Surgery at the University of Texas Medical Branch, with additional training in Brain and Spine Neuro-Oncology at M.D. Anderson Cancer Center. She furthered her training with a fellowship in Spine and Peripheral Nerve Surgery at Stanford University. Dr. Angeles specializes in utilizing minimally invasive techniques to treat common spinal conditions such as disc herniation and bulging, lumbar stenosis and degenerative spinal conditions. She is also trained in cervical disc arthroplasty. In select patients with more complex pathology such as tumor, vertebral body fractures, and degenerative scoliosis. Dr. Angeles also specializes in performing complex spinal decompression and stabilization.
Dr. Angeles received her board certification from the American Board of Neurological Surgery.