P. EVALYN COLE, MHSA, CASC CEO, KEIPERSPINE, PC ADMINISTRATOR, SPINE SURGERY CENTER OF EUGENE, LLC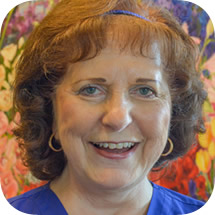 I have had the privilege of working with surgeons and physicians to improve the quality of life for patients. Physician-owned Ambulatory Surgery Centers (ASC) are a relatively new phenomenon in Oregon. These facilities are a win-win for everyone: a win for the surgeon whose surgical case is not bumped to make way for a more urgent hospital surgery; a win for the patient, who will experience a short facility stay, discharge, and recovery in a familiar home environment; and who will be free from exposure to facility infections; a win for the insurance payer, who will enjoy reduced payments to an ASC, where fees are the most cost effective surgical fees available; and for the community, which profits from an ASC's reduced health care costs and new job opportunities.
I am a native Oregonian, graduated from Linfield College in McMinnville, and hold a Masters Degree in Health Services Administration. I wrote my Masters Thesis project on "Designing, Developing, and Deploying An Ambulatory Surgery Center." I earned a "CASC" certification from the National Board of Ambulatory Surgery Certification. This certification was established in 2002 by the National Association of Surgery Centers. I have assisted physician groups in Oregon with several ASCs in Oregon.
Spine Surgery Center, LLC emphasizes teamwork; our TEAM of surgeons, physicians, physician assistants and employees join together to offer individualized surgical services in a warm, friendly environment designed to restore spine problems in a stress-free, restorative atmosphere.