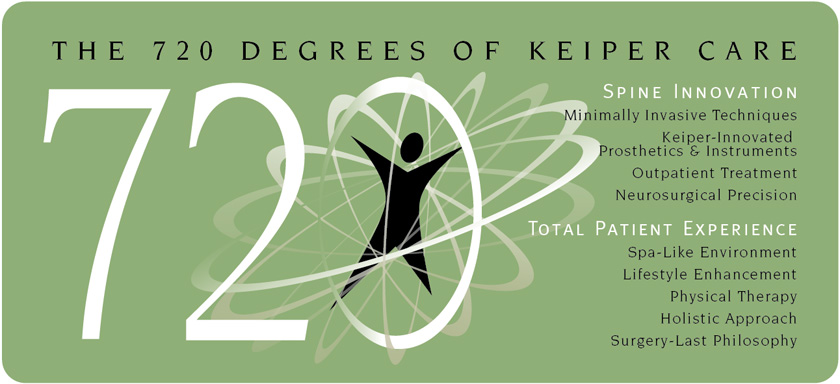 AN ALL-AROUND BETTER APPROACH. Some neurospine practitioners talk about "quality patient care" as a point of difference. You might ask, "When did exceptional care become the exception?" And while other practices claim holistic treatments or "leading-edge" technology, most still view the patient's health only as it relates to surgery.
At KeiperSpine, the procedures, the treatments and the entire experience must be unique to each patient-and must work in perfect harmony. And there's no room for compromise.
720° OF CARE is more than a procedure or a quick fix. It's a "spherical" perspective that looks at your situation from every angle. It combines game-changing tools and procedures with a patient experience like no other. That means you get the right treatment, the best possible outcome-and the most dramatic results.